Monitoring Hurricane Florence
Mullen's current professional interests include human factors, product design, and commercializing the next-generation of innovative medical technologies. Bone Proteinases in Principles of Bone Biology. She received her medical degree from the University of Maryland School of Medicine in and completed her undergraduate coursework at the University of Maryland û Baltimore County in Minor was provost and senior vice president for academic affairs of The Johns Hopkins University. Sanford Cancer Center Worthington Status: The fellow participates in the courtroom experience, first by accompanying the attending physician to court, and later in the year, by giving sworn testimony in the cases that the fellow has participated. Believing that healthy, happy children lead to a healthier and stronger community, Dr.
Your Profile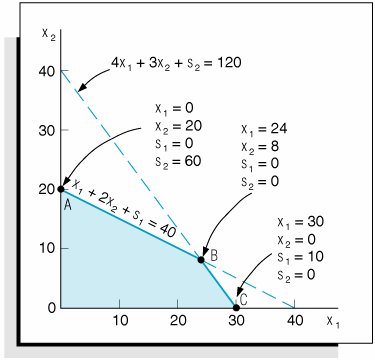 Established on sharing best practices and leveraging market-leading success to drive the healthcare industry to new performance levels, the Healthcare Executive Forums bring together top administrative, technology, pharmacy and clinical leaders and provide a platform to engage in executive-level collaboration and best practice exchange around quality of care, patient safety, financial viability, and overall performance outcomes.
Healthcare leaders know that it is more important than ever to stay ahead of changes, innovations, and best practices. Finding the time and resources to keep pace with new technology and groundbreaking ideas, or sift through methods that best fit you and your organization can be both difficult to prioritize and time-consuming.
The Healthcare Executive Forums establish private gatherings comprised of concise, innovative conversations that acutely target the most pertinent challenges you face. Each Forum community is driven by a regional leadership team of Governing Board members — your true peers — who have shared their insights to build a custom agenda that is relevant, timely, and focused on the challenges and solutions impacting you right now.
Sessions are designed individually to highlight best practices and foster innovative thinking and methods that you can immediately take back to your organization, team, and patients. You are the most important part of these conversations—attend, collaborate, innovate, connect with like-minded peers, and come away equipped for the challenges ahead!
Pisters is the newly named president of The University of Texas MD Anderson Cancer Center, where he previously served in faculty and leadership positions for more than 20 years. His appointment to the presidential post followed an international search and unanimous naming as sole finalist by The University of Texas System Board of Regents.
MD Anderson will formally welcome back Dr. Pisters on December 1, Renowned as a cancer surgeon, researcher, professor and hospital administrator, Dr. Pisters currently leads more than 14, employees and 1, physicians as president and chief executive officer of the University Health Network UHN in Toronto, Canada. It advances studies in cardiology, transplantation, neurosciences, oncology, surgical innovation, infectious diseases, genomic medicine and rehabilitation medicine.
Pisters also served as president and chief executive officer of The Michener Institute of Education and as a professor of Surgery at the University of Toronto.
Originally arriving at MD Anderson in from a surgery instructor position at Memorial Sloan Kettering, he joined the faculty as assistant professor of Surgery. He rose to full professor with tenure in and was repeatedly honored during his two decades at MD Anderson, earning two Fellows Outstanding Teacher awards and three Faculty Excellence awards. He specialized in helping patients with sarcomas and gastrointestinal GI cancers and remains a board-certified surgeon.
Pisters is a member of more than two dozen national organizations and currently serves or has served in leadership positions on the advisory boards of numerous others, including several for the National Cancer Institute. He is on the editorial board of the Journal of Clinical Oncology and Surgery and serves as a reviewer for multiple others. His own research, focused on sarcomas, GI cancers and other malignancies, has resulted in nearly peer-reviewed and additional articles, book chapters, teaching aids and other publications.
In addition to his role as president of the Dallas hospital, Berrett also served at the system level as an executive vice president of Texas Health Resources. He oversaw strategic planning and operations for Texas Health Dallas, guiding the hospital in its mission to improve the health of the people in the community it serves. While on a two-year mission in Peru, Berrett developed a great appreciation for the role that healthcare providers can play in improving the quality of life for an entire community.
It is his concern for the quality of life in the community that makes him a passionate advocate for excellence in healthcare and a perfect fit for Texas Health Dallas. Prior to joining Texas Health Dallas, Berrett served as president and chief executive officer of Medical City, a bed hospital, since April Texas Health Dallas was recognized in as a U.
Berrett is the program director and faculty at the Jindal School of Management and is creating a new undergraduate program in health care management. He lectures nationally and internationally on transformational leadership, organizational change and performance.
She specializes in pulmonary hypertension and pulmonary critical care for liver transplant patients and is Director of Liver Transplant Critical Care. Bartolome received her medical degree from the University of Kansas School of Medicine, where she also completed her residency in internal medicine, was a chief resident, and then completed a fellowship in pulmonary and critical care medicine. In addition to treating patients, Dr. Bartolome researches new treatments for pulmonary hypertension, as well as better ways to use existing medications to treat the disease.
Texas Monthly named Dr. Bartolome a Super Doctors Rising Star. She is board certified in internal medicine, pulmonary disease, and critical care medicine by the American Board of Internal Medicine. Tait Shanafelt is originally from Seattle, Washington and received his undergraduate degree from Washington State University.
Glazer Award for leadership and service. He spent the first 12 years of his career at the Mayo Clinic where he served a 3 year term as the president of the Mayo Clinic Voting Staff from In addition to his leukemia research, Tait is an international thought leader and researcher in the field of physician well-being and its implications for quality of care. His research in this area has involved physicians at all stages of their career from medical school to practice had has include several multi-center and national studies.
He has helped s of organizations and their leaders work to improve issues with burnout and promote physician well-being. Andy has personally led engagements in the US, Canada, UK, Singapore, Australia and beyond focused on the design of future facilities, staffing and care model redesign and helping clients to improve their operational efficiency.
His 30 years of GE experience includes over 20 years of consulting focused on helping clients to improve their performance. Raj Shekhar, PhD, is a medical technology researcher, innovator, and entrepreneur.
His prior academic affiliations have been with the Cleveland Clinic and the University of Maryland, Baltimore. He also possesses two years of industry experience when he worked at Picker International now Philips Healthcare. He has published over 50 scientific papers and holds 11 granted US patents. His research career is focused on improving the safety, efficiency, and quality of healthcare through the application of human factors and applied psychology.
He holds a doctoral degree in human factors and was a postdoctoral fellow at the U. Ratwani has authored over fifty peer-reviewed publications and has been invited to give numerous talks in the area of human factors, innovation, and patient safety.
In addition to his research he has focused on optimizing health IT for frontline clinicians and advises on safety and technology policies. He practiced cardiology from In this position Dr. Schwartz will be responsible for quality initiatives, development of the physician enterprise, integration and enhancement of the IT structure and clinical programs growth.
He completed his Internship and Residency programs at the Hospital of the University of Pennsylvania. From , he completed fellowship in Cardiology at the Hospital of the University of Pennsylvania. I chose my specialty because I had an interest in microbiology. Most of the new and challenging syndromes are connected with infectious diseases.
Humor and compassion are the methods I use in my practice. I try to personalize patient care to the needs of each patient. In addition, at UC Davis, we have a vital facility that generates new knowledge and the specialists necessary to handle the most complex cases. Cohen specializes in clinical infectious diseases and infection control in the hospital environment.
He is interested in AIDS, HIV infection and treatment of immunocompromised patients and serves as primary infectious diseases consultant to transplant programs.
Cohen uses molecular biology to investigate epidemiology of resistant microorganisms. His laboratory-based studies look at susceptibility testing of HIV clinical isolates to multiple antiretroviral agents.
Additional research focuses on new antimicrobial agents and chemokine and cytokine level changes. She also manages a national academic emergency medicine benchmarking survey conducted by the Academy of Administrators in Academic Emergency Medicine and the Association of Academic Chairs of Emergency Medicine. She and her husband, Bryce, have three children.
Her clinical expertise is Emergency Medicine. Her research interests include operations, administration, quality improvement and patient safety. Peterson received her undergraduate degree from University of Pennsylvania. She earned her M. Cutler has also worked as a critical care pharmacist, ambulatory care pharmacist and a long-term care consultant.
He has lectured at state and national conferences to audiences of physicians, pharmacists and nurses, and was a visiting Professor at the Kobe Gakuin Pharmaceutical University in and From , he was the Director of the Sacramento Experiential Program. He has 16 peer reviewed publications, several book chapters and has developed many continuing education programs.
Cutler precepts the Family Medicine Rotation and applies his academic background to expand clinical services in primary care. Mary Beth has worked in nursing informatics for more than 18 years, both at the hospital level and corporate level. She also serves as the liaison for all information technology-related nursing projects. In addition, Alpa has led the Design Thinking efforts and developing new services to advance leading edge and coordinated care. Prior to joining Stanford, Alpa was a healthcare strategy and operations consultant with Deloitte Consulting for over eight years.
Alpa has had the opportunity to work with academic medical centers, physician group practices, and multi-hospital health systems across the country. Her experience includes assisting provider organizations in mergers and acquisitions, financial turnarounds, performance improvement initiatives, regulatory reviews, strategic planning as well as large-scale electronic medical record implementations.
In his role, Alan is responsible for the facilitation of all patient experience strategy and operations improvements in the inpatient, ambulatory, emergency, and ancillary areas for the health system.
Alan joined Cedars-Sinai in November, , with 15 years focused on healthcare patient experience improvement. In that role, Alan was responsible for the departments of patient experience, physician engagement, special constituent and international patient programs, referral management, education and training, and leadership and talent development. Fernando Martinez is an accomplished Business Executive and Technologist who has worked with some of the largest healthcare systems in the country.
Martinez is a recognized technology, security and governance leader with a history of developing innovative and transformational technology strategies for organizations of all sizes.
Martinez has held the position of Chief Information Officer for multiple multi-billion dollar Hospital Systems and provides consultative services to various industries including banking and finance. He has written numerous articles focused on management, technology strategy, IT security and governance, and is a frequent speaker at Trade Associations and IT Conferences.
He holds graduate and undergraduate degrees in Information Technology with concentrations in information security and has an earned PhD in Educational Leadership and Organization. Awards and Professional Recognition: Virginia Bio connects and supports companies, universities, entrepreneurs, investors, students, clinicians, data scientists, service professionals and patients to accelerate the discovery, commercialization and clinical application of bioscience products and services — from biopharmaceuticals to medical devices and diagnostics, digital and mobile health, bioinformatics and big data, and innovative health care solutions on the one hand, to agricultural and industrial bioscience on the other.
He is a founding Director of Virginia Law Enforcement Assistance Program, which helps police officers overcome debilitating trauma suffered in the line of duty. He holds an A. He has 25 years experience as a healthcare executive and entrepreneur as a founding member of Tympany, a medical device start-up company that was venture capital backed.
Mitch is married with three children in college. She completed her doctor of Pharmacy degree in at the University of Illinois at Chicago. Simmons completed her residency in pediatrics at the Medical University of South Carolina. In addition, she completed a pharmacy practice residency at the Medical University of South Carolina in Simmons is board certified in pharmacotherapy, and practiced as a neonatal ICU clinical specialist for 10 years prior to becoming a Clinical Manager at the University of Chicago Medical Center.
Stephanie also is the ED champion for patients with sickle cell disease and was recognized by the American Academy of Physician Assistants as a Distinguished Fellow for her contribution and dedication to the profession.
Opelka is the founder and chair of the Surgical Quality Alliance. He serves on the PCPI board and supports their efforts in clinical registry advancement.
Opelka leads a team building a new performance measure framework for surgical patients. This project is built around patient-centric measures within the five phases of surgical care. In addition, his work promotes surgical patient reported outcomes mapped to the goals patients have in their care. Opelka serves as an academic surgeon with clinical appointments as a Professor of Surgery at Louisiana State University, Professor of Surgery at George Washington University and visiting associate professor of Surgery at Harvard University.
He serves as a member of editorial boards and reviewer for five international peer reviewed journals. Opelka has edited several surgical textbooks, published and delivered over scientific manuscripts and presentations. His areas of accountability include clinical informatics, digital health, and enterprise analytics and data management.
His areas of interest include the potential use of behavioral psychology in the delivery of health care, engaging clinical providers and translating the value of analytics and informatics in the clinical and business domains. As an advisor to startups in various stages, he supports their journey to value creation and product delivery, while engaging with VCs on portfolio and investment thesis.
Badlani speaks nationally, educates and consults on topics in digital medicine, clinical informatics, analytics, and innovation. He received his medical degree from the University of Delhi in India. After completed his internal medicine residency training Dr. Badlani served as chief resident at the University of Oklahoma in Tulsa. At University of Chicago his clinical practice was focused on solid organ transplant and oncology in the inpatient setting. Since that time he has testified frequently before Congress and state legislatures, published extensively and spoken to a wide range of hospital associations, hospital systems, physician groups, boards of directors, and health policy leadership forums around the country.
Len was an Innovation Advisor to the Center for Medicare and Medicaid Innovation at CMS in , and has recently been the Principal Investigator on PCMH evaluation studies as well as in more general studies of how to use payment and delivery reform to achieve triple aim and health equity goals. Recently he has become focused on how payment models may be used to incentivize sustainable investments in social determinants of health.
Len got his B. He is the William T. Daniel is a recognized leader in driving clinical improvement in patient centered outcomes, safety and quality, as well as positive transformational changes. Daniel earned his undergraduate degree from Princeton University, his M. Louis, and cardiology fellowship at UT Southwestern. Over the past 24 years, Mr. He currently administers 34 drug task forces and a regional intelligence center that supports more than federal, state and local law enforcement agencies in Maryland, Washington, D.
C, Virginia, and West Virginia. Carr established metrics to measure the efficiency and effectiveness of drug control efforts in the fields of drug law enforcement, criminal intelligence, treatment, and prevention for the HIDTA Program.
This strategy resulted in the creation of a public health-public safety partnership supported by the Centers for Disease Control and Prevention CDC , and the hiring of 22 drug intelligence officers and 22 public health analysts. The HRS has led to the interdisciplinary sharing of opioid data among law enforcement and public health agencies.
Carr spearheaded the development of the ODMAP, a real-time overdose syndromic surveillance system used to identify spikes in fatal and non-fatal overdoses. In July , Mr. Case Explorer is not only a case management system, but also an event and target deconfliction system in use nationwide by law enforcement agencies at all levels of government. Opioid overdose investigations reported in Case Explorer are recorded on ODMAP and analysts explore links to drug trafficking organizations likely responsible for spikes in overdoses.
In September , Mr. The Center for Drug Policy and Enforcement used this grant to fund 13 incubator projects concentrating on various aspects of the opioid problem. Award recipients from 10 states received funds to foster their research. Carr is an antiterrorism instructor for the U. He is the principle author of seven anti-terrorism courses dealing with terrorist financing, intermediate and advanced intelligence, task force management, and criminal investigation that are now delivered worldwide.
Carr was a Lt. He graduated with honors from Towson University and was first in his class at the Maryland State Police Academy, class of He served as an adjunct instructor with the University of Maryland from to He believes that innovations promoting the flow of information between clinical data systems, clinicians and patients is the key in improving healthcare delivery. Krishnaj combines his role as CMO with his training in clinical informatics to fulfill this aim. His research has been published in peer reviewed journals and has found mention in media outlets.
PINC is a leading healthcare improvement company, uniting an alliance of approximately 3, U. With integrated data and analytics, collaboratives, supply chain solutions, and advisory and other services, Premier enables better care and outcomes at a lower cost.
Premier, a Malcolm Baldrige National Quality Award recipient, plays a critical role in the rapidly evolving healthcare industry, collaborating with members to co-develop long-term innovations that reinvent and improve the way care is delivered to patients nationwide.
Headquartered in Charlotte, N. His research interests include the molecular mechanisms of antimicrobial resistance and microbial virulence, and the development of molecular diagnostic assays for infectious diseases.
Before being named Chief of Intelligence, Mr. Prior to coming to DEA, Mr. She is board certified in both Internal Medicine and Addiction Medicine. In this role she directs a multidisciplinary consultation service that provides guidance on the clinical management of patients with substance use disorders and associated consequences, conducts brief behavioral interventions and counseling with patients, facilitates linkage to hospital and community-based alcohol and drug treatment programs, and educates healthcare professionals.
Scot Kaufman Cancer Center, and a multispecialty provider group. He has been with the health system since when he came on board as Vice President and Chief Operating Officer. He has been President and Chief Executive Officer since A Fellow in the American College of Healthcare Executives, Lyle is active in community health initiatives and has received multiple leadership awards during his career from different organizations.
A life-long learner, an active outdoorsman, and a resident of Harford County since , Lyle and his wife, Donna, live in Havre de Grace and have four children and six grandchildren. She is the clinical leader of a regional care transformation partnership forged between two competing Maryland hospitals the Bay Area Transformation Partnership , and currently acts as president of the Maryland Academy of Family Physicians.
She provides clinical care to underserved individuals at a primary care practice she helped build within a public housing unit within Annapolis. He developed the behavioral health population health strategy for the Vanderbilt Health Affiliated Network. Trivedi is a national expert on behavioral health services and care delivery. Her design team leads design research, requirements gathering, and user interface design work for software projects. Digital Reasoning, a cognitive computing pioneer, builds software that understands human communication, context and meaning to create value at enterprise scale.
In health care, Digital Reasoning deploys deep analytics on unstructured data to power care management software using patented Natural Language Understanding, AI and machine learning technologies.
The results from the first year of live deployment across over hospitals demonstrate a positive impact on clinical, financial and operational outcomes. Bayless is the president and chief executive officer of Anne Arundel Medical Center. She joined AAMC as vice president of clinical and support services in December and was promoted to chief operating officer in In September , Bayless was named president and chief operating officer and was promoted to president and chief executive officer in Bayless has 25 years of experience in management and leadership roles specializing in strategic planning, health system operations, performance improvement, community health and outreach, medical staff relations, physician practice management and business development.
She received her bachelor of science from Tufts University and her master of health services administration from The University of Michigan School of Public Health. She also holds a certificate in executive leadership from the Georgetown University Center for Professional Development. Bayless and her husband, Mike live in Arnold, MD. They have two children, Connor 18 and Caroline Sentara is comprised of 12 acute care hospitals, 10 nursing centers and 3 assisted living centers in Virginia and northeastern North Carolina, with over 1, physicians in its four medical groups.
Sentara also operates a health plan with , covered lives in Virginia, North Carolina and Ohio. Sentara has continually ranked as one of the most integrated health care networks in the United States by Modern Healthcare magazine, and is the only health care system in the nation to be named in the top 10 continuously since the survey began. Health Catalyst is an insight-producing data, analytics, and decision-support company committed to being a catalyst for massive, sustained improvements in healthcare outcomes.
We are the leaders in a new era of advanced predictive analytics for population health and value-based care with a suite of machine learning-driven solutions, decades of outcomes-improvement expertise, and an unparalleled ability to integrate data from across the healthcare ecosystem.
Our proven data warehousing and analytics platform helps improve quality, add efficiency, and lower costs in support of more than 85 million patients for organizations ranging from the largest healthcare systems and physician practices to commercial payers.
Dressler is a board-certified internist and nephrologist, and the Quality and Safety Officer for Academic and Medical Affairs. In this role since , Dr. Dressler is engaged in initiatives to advance the clinical learning environment; with the goal to improve the quality, cost and value of care through the interprofessional application of high reliability principles.
Improving Community Health and Health Equity Through Medical Education; nationwide learning collaborative involving 29 teams from Kathy is also Director of Research for the Karen S. Kathy received her B. She went on to receive her M. Wetherill came to Christiana Care in as a staff pharmacist. He was later promoted to an evening pharmacy supervisor position and then advanced to Director of Pharmacy Supply.
He has published over original manuscripts and dozens of review articles, editorials, and text book chapters. He serves as the Associate Editor for Gastroenterology. In addition, he is the PI for an R01 grant and a K24 grant. He is a former trustee of the ACG. His passion for scholarly pursuits was stimulated by his early mentors and role models Thomas Boyer and Charles Wilcox and subsequently encouraged and strengthened by his colleagues at IU Drs. Imperiale, Rex, and Crabb. After completing her training, she joined the division of Gastroenterology and the center for Neurogastroenterology and Motility at Johns Hopkins Medical Institute.
Prior to joining the Northwell Health system, Dr. She has presented her research at numerous scientific meetings and is part of several professional advisory committees.
Throughout her career, she has also demonstrated leadership in addressing the issues of women in academic medicine and has a strong interest in medical education.
Her research interests include the pathophysiological mechanisms of gastroesophageal reflux disease, small intestinal bacterial overgrowth and the role of the gut microbiome in gastrointestinal disorders, particularly in motility and functional bowel disorders. Roland is focusing on the role of the microbiota in small intestinal dysmotility and small intestine bacterial overgrowth syndromes.
She hopes to translate fundamental and multi-faceted information about SIBO and the microbiome into practical applications to improve patient care. She serves as the Co-Director of the G. This center is an interdisciplinary research and education organization, dedicated to the study of brain-body interactions in health and disease. Specifically, her research is focused on the pathophysiology of IBS related to stress, early life adversity, sex differences, and genetic and epigenetic factors, and gut microbiome and the treatment of IBS.
She has authored more than original research articles, 50 review articles, and 20 book chapters on her specialty interests. As an educator for over 25 years, she has played an active role as advisor and mentor to trainees and junior colleagues on faculty and in practice.
Reezwana Chowdhury, MD Dr. She completed her medical school training at NYU School of Medicine where she herself was inspired to be a Gastroenterologist by her mentor, Dr.
She has published journal articles, poster abstracts and book chapters. She will be joining a private practice group outside of Baltimore, MD to live with her husband. Her interests are in General GI including celiac disease and Liver diseases.
He completed his undergraduate education at Cornell University and attended medical school in his home state at the University of Maryland. He moved to Chicago to complete residency and fellowship training at Northwestern University and the University of Chicago respectively.
At the University of Chicago, Dr. Cohen completed a 4 year research fellowship, investigating Epidermal Growth Factor Receptor signaling in colon cancer under the mentorship of Dr. One of the most difficult decisions of his career was the decision to leave behind a career in basic research for a career as a clinician educator. He has been actively involved with educating medical students and GI fellows, and has received a number of teaching awards.
Cohen is married and has 3 children. My fellowship training was at the University of Florida, Gainesville where my interests were in inflammatory bowel diseases and small bowel endoscopy.
I am currently the PI on several IBD clinical trials as well as a few clinical investigator-initiated research studies. I was an active member on that committee for 4 years when I was nominated to become the committee Chair. Mohit Girotra, MD Dr. His clinical and research interests include therapeutic pancreatico-biliary endoscopy ERCP, EUS , advanced luminal endoscopy RFA, Stenting , emerging technologies, endoscopic innovation, fecal microbiota transplantation and general endoscopy.
He considers himself fortunate for receiving several opportunities to work with wonderful investigators and mentors, which have helped him shape his career, and he strives to extend the same quality of mentorship to coming generations of gastroenterologists through this program. His interests in endoscopy include new technology, reprocessing and infection control in endoscopy, training, quality in endoscopy, sedation, patient preparation, GERD, colon cancer screening and prevention, and capsule endoscopy.
He received his internal medicine training at St. Sinai Hospital in New York City. His interests include clinical research and clinical care of the patients in general gastroenterology, including gastrointestinal bleeding disorders, esophageal disease, advances in endoscopic procedures, and preventative medicine.
He is actively involved with academic teaching of gastroenterology fellows, medical residents, and students on the hospital wards while maintaining a busy clinical practice. He is an ad-hoc reviewer for various gastroenterology journals and a contributing author to a number of peer-reviewed publications in the medical literature. She did her internal medicine residency at Washington University in Saint Louis and her fellowship training at Baylor College of Medicine.
Her clinical interests include motility disorders and esophageal disease. She is on the clinical educator track. She is in academic medicine because of her commitment to teaching, research, and collaborative care as well as the work life balance it offers.
She is part of a dual physician marriage and is balancing the joys of work with children. I was at the University of Chicago from my Residency in Medicine until the end of I completed a GI Fellowship in and rose through the academic ranks to become Professor of Medicine and subsequently was awarded the Joseph B. My clinical research has been related to epidemiology and therapeutics for IBD.
I am a busy, practicing clinician and clinical trialist. My greatest pleasure is in mentoring and the development of future leaders in our field.
She is a current member of the Gastroenterology Fellowship committee and serves as the Department Education coordinator for Gastroenterology supervising visiting GI fellows and medical students. She has actively been involved in mentoring medical students, residents and fellows over the years. Her special clinical and research interests are in IBS, chronic constipation and pelvic floor disorders as well as celiac disease. She has also written and lectured extensively on these topics.
I have always enjoyed teaching and was fortunate to have had many opportunities throughout the course of my various stages of training to pursue this passion. I currently serve on the voluntary clinical faculty at the Yale University School of Medicine, where I regularly participate in teaching gastroenterology fellows by supervising both luminal disease and hepatology clinics, as well as perform daily rounds with residents and fellows, and help to guide the development of endoscopic skills by supervising endoscopic procedures.
I have been fortunate to find a unique hybrid of clinical practice, as I am both a private practitioner as well as a clinician educator for the Division of Digestive Diseases. I have several research interests including small bowel diseases and capsule endoscopy, as well as complementary and alternative therapies in gastrointestinal and hepatic disease and diseases of the small bowel. Stemming from this interest, I am also a certified clinical hypnotherapist, as this modality has proven very useful in the treatment of functional abdominal pain and irritable bowel syndrome.
I have worked with the fellowship program in several capacities including program director for 12 years and am currently associate program director. I have extensive clinical trial experience and activity in the area of inflammatory bowel disease. I am married to a non-physician who has been very supportive of my career choices and have two grown children that were born at the end of fellowship and during early junior faculty years.
She was a research assistant to Dr. Stephen Hanauer helping with clinical drug trials and epidemiologic studies, which was what got her interested in IBD. She was on faculty there for 8 years then moved to Mayo Clinic. She is currently a Professor of Medicine and has always practiced in an academic setting with fellows, residents and students rotating with her in clinic and on wards.
She also serves in editorial positions for several journals. Her areas of research interest include gender issues and medication compliance. The thought of private practice had always appealed to me and I began practice in a multi-specialty group in the foothills of the Blueridge Mountains in Hickory, North Carolina. Three years into practice the other gastroenterologists who joined me separated from the multi-specialty group and formed our own independent practice in gastroenterology here in Hickory.
The practice has thrived as we have worked through the many decision points involved in business management including contract negotiations with insurance companies, office management and the always difficult decision of when to add a new associate. We eventually added an endoscopy ASC to our unit which is entirely owned by us as well. We currently are a practice of 8 physicians.
With our sons moving on toward college and careers of their own, I have finally allowed more time to devote to my involvement in the ACG. This has included being elected North Carolina Governor. I have also been very involved with the political aspect of medicine, especially at the state and federal level and am serving on several committees by request of the North Carolina Medical Society.
Prior to joining CAP, Dr. She completed her pediatric residency at Georgetown University Hospital in and graduated from the Medical College of Virginia in Her undergraduate studies were completed in at Gettysburg College. In addition, she loves to travel.
She has been fortunate to be able to combine these two interests by touring internationally with The Metropolitan Chorus. Glandon-Hyun graduated and completed her pediatric residency at Akron Children's Hospital. Before joining Capital Area Pediatrics, Inc. Glandon-Hyun's area of special interest is Asthma. Angela and her husband, who is Pediatric Infectious Disease Specialist, have two children. Jasani completed her pediatric residency at Georgetown University Hospital in Previously, she graduated from Georgetown University School of Medicine in Her undergraduate studies were completed in at George Washington University.
Jasani says, "It is so wonderful to be able to practice in the same area where I grew up. I, definitely, am a hometown girl! She enjoys volunteering at a homeless shelter, participating in health fairs, and being an active member of the local Indian community.
Kohn is board certified in pediatrics and has been with the Sleepy Hollow Pediatrics office of Capital Area Pediatrics since She also received her undergraduate degree in Russian Studies from the University of Virginia in Her interests include behavioral concerns such as ADD and common developmental issues, and she enjoys caring for premature infants and foreign adoptees. Kohn lives with her husband, daughter, two dogs and a rabbit.
Her son is attending college. They are very involved with their synagogue, where Dr. Kohn teaches the youth choir and plays piano. She also helps out with the marching band at Woodson High School.
Capital Area Pediatrics is pleased to welcome Dr. Ashley Lawal to our Sleepy Hollow office in August Lawal graduated from Baylor University with a degree in Biology in and received her medical degree from the Medical College of Wisconsin in During her residency, Dr.
Lawal fostered her special interest in the tiniest babies providing neonatal care. Lawal was born and raised in Houston, Texas. She currently lives with her husband in Ashburn, Virginia. In her spare time, she is a big Game of Thrones fan and enjoys listening to music. Tiffany Mangal to our Sleepy Hollow office effective July Mangal is especially interested in pediatric asthma, diet and nutrition, and infectious diseases.
She is also an avid runner and runs in half marathon races from time to time. After some time in the business world, David returned to school for a degree in Medicine from Howard University College of Medicine. He enjoys creating happy and healthy relationships with both parents and children. David is fluent in French and Haitian Creole. He enjoys spending time with his wife and children. His hobbies include reading good novels and bicycling. She earned her undergraduate degree from the University of Pennsylvania and graduated from Georgetown University School of Medicine.
Srivastava Gans is deeply committed to her patients. She strives to help families raise happy and healthy children by fostering their physical and emotional development. Based on this interest, she has conducted clinical research, presented at national academic conferences, and contributed to ABC News on health and wellness issues. One of her greatest joys as a pediatrician has been the opportunity to develop lifelong relationships with families as her patients grow and reach their full potential.
Srivastava Gans speaks Spanish and Hindi. In her time away from the office, she enjoys horseback riding, yoga, and spending time with her family. Her nursing background includes adult and pediatric oncology in both the inpatient and outpatient setting.
She enjoys working with children of all ages, but is especially interested in the physical and emotional health needs of school-age children and adolescents. Molly currently lives in Burke, Virginia, less than one mile from her childhood home. In her free time, Molly enjoys being outside, playing with her daughter, or watching any Washington sports team- but especially the Redskins and Nationals despite the heartache that typically follows being a DC sports fan.
Keim and Schwartz Pediatric Award in She graduated with a Bachelor of Science degree from Virginia Tech. Gowda-Boylan and her husband have two daughters and a son.
She enjoys activities with her children, swimming, water parks, and going to the gym. Christian completed her pediatric residency at Inova Fairfax Hospital for Children in Christian's special interests are infectious diseases and newborn care. Christian enjoys travel, reading and spending time with her family, especially her two sons! Harwell studied at Children's Hospital of the King's Daughters in Norfolk, VA, where she completed a pediatric residency in and a pediatric internship in Before that, she graduated from Eastern Virginia Medical School, receiving a medical degree in and a master's degree in biomedical sciences in Her undergraduate studies were completed at the University of Virginia in She loves living so close to her family again and watching her nephews and niece grow up.
In her spare time, she enjoys traveling abroad and hanging out with friends and family. Hill is board certified in pediatrics and began practicing at the Ashburn Village office of Capital Area Pediatrics now relocated to Ashburn at Ryan Park in She completed her pediatric residency at Inova Fairfax Hospital for Children in Her medical degree was obtained from the University of Pittsburgh School of Medicine in She completed her undergraduate studies at the University of Virginia in Kim completed her pediatric residency at Inova Fairfax Hospital for Children in She graduated with Honors from Virginia Commonwealth University in She is bilingual in Korean and English and she has a special interest in newborn care and childhood development.
She and her husband, a dentist in Sterling, have three children. She enjoys spending lots of time with family and friends and, in her free time, has an interest in traveling and crafts.
She is also fluent in Spanish. In her spare time Dr. Pillion enjoys spending time with family, cooking, traveling and hiking. Lori Rodrigues is board certified in pediatrics and joined Capital Area Pediatrics in Earlier that year, Dr.
She received her medical degree from the University of Maryland School of Medicine in and completed her undergraduate coursework at the University of Maryland û Baltimore County in A Spanish speaker who also speaks some Portuguese, her special interests include allergies, asthma, and obesity. She regularly conducts infant education classes through Reston Hospital Center and is a clinical instructor for the Georgetown University School of Medicine. A native of the D.